All-In-One
Done-For-You
Fully Managed
Web Design Service
Join WebDesignService.io, the all-in-one WordPress website design, development, and hosting platform. Our website subscription service streamlines your web journey, providing a seamless online experience tailored to your business needs.
We Design It
Professional Website Design
Web Design Service provides a fast, affordable, professional web design service. Your website design is created by expert designers who are part of a team committed to providing you with the best service.
We Build It
Custom Web Development
Web Design Service is a full-service custom web development company ready to assist you in delivering the best solution for your business. Whether a simple website redesign or a full-blown custom web application, Web Design Service is here to help.
We Host It
Dedicated Cloud Hosting
Web Design Service focuses on providing the best cloud hosting. Shared hosting slows down your website. With Dedicated Cloud Web Hosting, you'll have the best possible hosting infrastructure to ensure your website will always load fast.
We Maintain It
Continuous Updates & Backups
Say goodbye to updates, patches, and incompatibility. Web Design Service takes care of all the updates your website will need. Your WordPress website will always have the latest version, including themes and plugins.
We Protect It
Ongoing Website Security & Protection
Web Design Service uses industry-leading technology to automate and simplify securing your WordPress website. We scan, secure, and monitor your site daily for hacks and vulnerabilities. We provide website hack repair service, complete firewall protection, and blocklist management.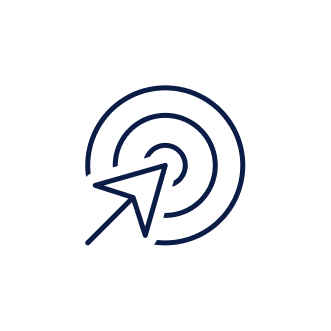 Submit Your Project
Please complete the My Website Planner wizard and specify the desired functionality of your website.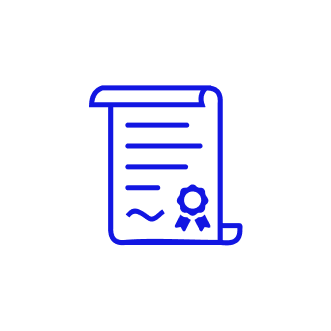 Get Instant Proposal
After your submission, a project proposal will be created based on our capabilities and available tools. The proposal will be prepared by our assistant powered by AI technology.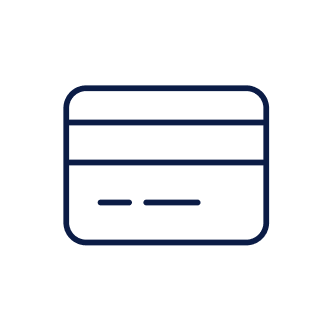 Select a Plan
When we provide you with your proposal, we will also furnish you with transparent pricing that includes no hidden charges or obligations.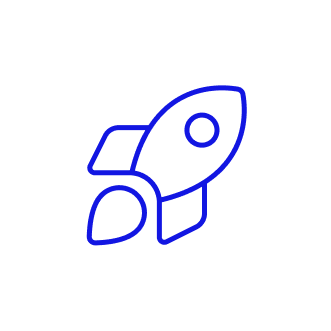 Launch Your Website Project
Rest assured that we'll be there to guide you throughout the entire web design and development journey. We'll ensure that you're involved in every step of the process.
WebDesignService.io ensures success on every project by utilizing the Software Development Life Cycle (SDLC) and its 4D process: Define, Design, Development, & Deployment. This methodology has been extensively tested and proven exceptionally effective over the years, resulting in dependable solutions that align with your unique vision and needs.
Stage 1
Define
This is the discovery phase, where we gather information about your business, target audience, goals, and the website's purpose. We discuss your brand, the products or services you offer, and the overall message you want to convey. This helps us understand what we need to achieve with your website, making setting clear, measurable objectives easier.
Stage 2
Design
We move to the design phase once we've clearly understood your needs. This is where we create a visual representation of your website, starting with a wireframe that outlines the basic structure of your website. Then, we develop a mockup, a detailed design concept that includes colors, fonts, images, and layout. You'll receive these mockups for review and approval before we proceed to the next phase.
Stage 3
Development
Once you approve the design, we proceed to the development phase. This is where we turn the mockup into a fully functioning website. Our development team codes the website, creating the structure, functionalities, and features we discussed during the defining phase. We then test all website elements to ensure everything works as it should across different devices and browsers.
Stage 4
Deployment
After careful testing, we move to the deployment phase once you're delighted with the website. This is where we launch your website to the public. But our job doesn't end there. We continue to monitor the site to fix any issues that might arise. Plus, we offer ongoing maintenance and updates to ensure your website remains current and effective.
Web Design Service Benefits
Unlimited Tasks
You can make unlimited task requests once your website design and development are complete. Whether it's a minor design alteration or the addition of new functionality, we are here to assist you. Rest assured that we've got you covered.
24/7 Maintenance
Your website is always performing at its best with our real-time tracking and optimization. We take care of automatic backups and keep your plugins up to date so you can focus on running your business worry-free.
Cloud Panel
All tasks related to your WDS account can be easily managed through our Cloud Panel dashboard, which we have developed from scratch. You can submit tasks, seek support, access websites, and manage billing and account details effortlessly through the Cloud Panel.
Fixed Predictable Pricing
With a web design subscription service, you get predictable pricing. There's no need to worry about additional charges for specific tasks or add-ons, as everything is already covered in our subscription plans.
Non-Techie
You don't have to worry about being a designer, developer, SEO expert, or tech professional. Just concentrate on managing your business, and let us handle all the technical aspects for you.
Dedicated Training
You won't be left alone when you need help managing your website, publishing blog posts, creating pages, or sending newsletters. We offer comprehensive video training and tutorials for all software-related tasks.
Access to Expertise
Are you inquiring about SEO, social media marketing, automation, or software integration? Our team of experts is available to provide answers and guidance on how to run a successful website.
Enterprise Security
Secure your WordPress website effortlessly with our reliable security plugin. Easily scan, secure, and monitor for hacks, and create blocklists for extra protection. Seamlessly integrate with your website's admin area for added convenience.
We Build All Sorts OF Websites
Membership & Subscriptions
Niche & Affiliate Sites
Appointment Booking
Performers
Sales Funnels
Real Estate
News and Media
Blogs
Vacation Rentals
Event Booking
Newsletter Subscription
Start-Ups
Online Courses
Ecommerce Stores
Service Providers
Landing Pages
Health and Fitness
Financial Services
Website design, hosting & maintenance
Done-For-You, pick your plan
30-Day Money Back Guaranteed!
$49
Monthly
Custom Website Design
Cloud Based Website Hosting
Website Maintenance
Website Security
Most Popular
$99
Monthly
Everything in Personal
Premium WordPress Plugins
Website Maintenance
Automation & Integration
$299
Monthly
Everything in Pro
Digital Marketing & Advertising
Custom Mobile App
Custom Web Development
$490
Yearly
2 Months Free (-$98)
Custom Website Design
Cloud Based Website Hosting
Website Maintenance
Website Security
Most Popular
$990
Yearly
2 Months Free (-$198)
Everything in Personal
Premium WordPress Plugins
Website Maintenance
Automation & Integration
$2990
Yearly
2 Months Free (-$598)
Everything in Pro
Digital Marketing & Advertising
Custom Mobile App
Custom Web Development